Aurora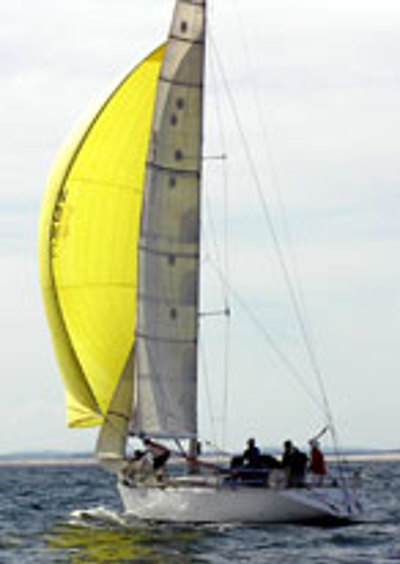 Jim and Mary Holley are marking a number of milestones with this Rolex Sydney Hobart: Aurora has completed every Hobart race since 1998; Jim will contest his 25th race, Mary her 16th (only four other women have surpassed her) and it's Aurora's15th.
Following last year's race, Mary received the prestigious Rani trophy for 'Outstanding Seamanship' after assisting the Radio Relay Vessel, JBW, in the all-important radio skeds during the race.
Built in 1983, the boat is solid and remains competitive and her owners and crew are looking forward to improving on last year's last overall placing for their swansong. The Holley's declaring this will be their last race south. Best results to-date were in the heavy weather 1998 and 1999 editions of the Hobart, where Jim and Mary finished second and third in division respectively.
The crew has been revitalized slightly with the addition of newcomer, Brett Dixon from the CYCA's Youth Sailing Academy and two Taswegians; Finn Prosser-Wood, also sailing his first race south, and James Hall.
Competitor Details
| | |
| --- | --- |
| Yacht Name | Aurora |
| Sail Number | N3 |
| Owner | Jim Holley |
| Skipper | Jim Holley (24) |
| Navigator | Mary Holley (15) |
| Crew | J Hall (2), J Shute (4), R Ferguson (1), S Phelps (8), S Hassell (2), F Prosser-Wood, B Dixon |
| State | NSW |
| Club | Newcastle Cruising Yacht Club |
| Type | Farr 40 - One Off |
| Designer | Farr Yacht Design |
| Builder | Glass Yachts |
| Construction | Fibreglass |
| LOA | 12.21 |
| Beam | 4.02 |
| Draft | 2.25 |