Duende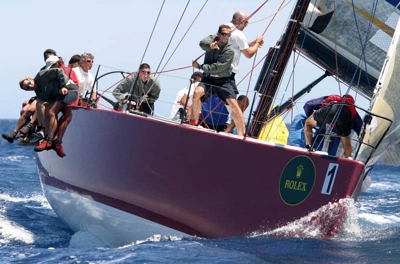 Duende is a 52 foot yacht from the design team of Judel/Vrolijk in Germany and sistership to the previous Yendys. Previously raced as Tau Ceramics and Lacoste in Europe, it has been modified for Australian conditions and optimised under the IRC rating system.
The boat is favourably handicapped and is carrying a crew of experienced yachties, led by Damien Parkes, who has special cargo aboard in the shape of Tony 'Glark' Cable, who holds the record for sailing the most Sydney Hobarts (46) of anyone. Others include Donald Graham and some Pacific Sailing School students.
Duende was forced to retire from the 2011 Rolex Sydney Hobart with engine problems, just before entering Bass Strait. Cable and his crew mates felt robbed and are definite about double checking everything in the efforts to make Constitution Dock this year.
Competitor Details
| | |
| --- | --- |
| Yacht Name | Duende |
| Sail Number | ESP6100 |
| Owner | Damien Parkes |
| Skipper | Damien Parkes (25) |
| Crew | D Lambert, I Mason (10), L Klohs (1), L Gilbert, M Cassidy (3), N Parkes (5), P Dohna, R Saled, T Cable (46), D Graham |
| State | NSW |
| Club | CYCA |
| Type | JV52 |
| Designer | Judel Vrolijk |
| Builder | Logitud Cero |
| Construction | Kevlar Composite |
| LOA | 15.39 |
| Beam | 3.9 |